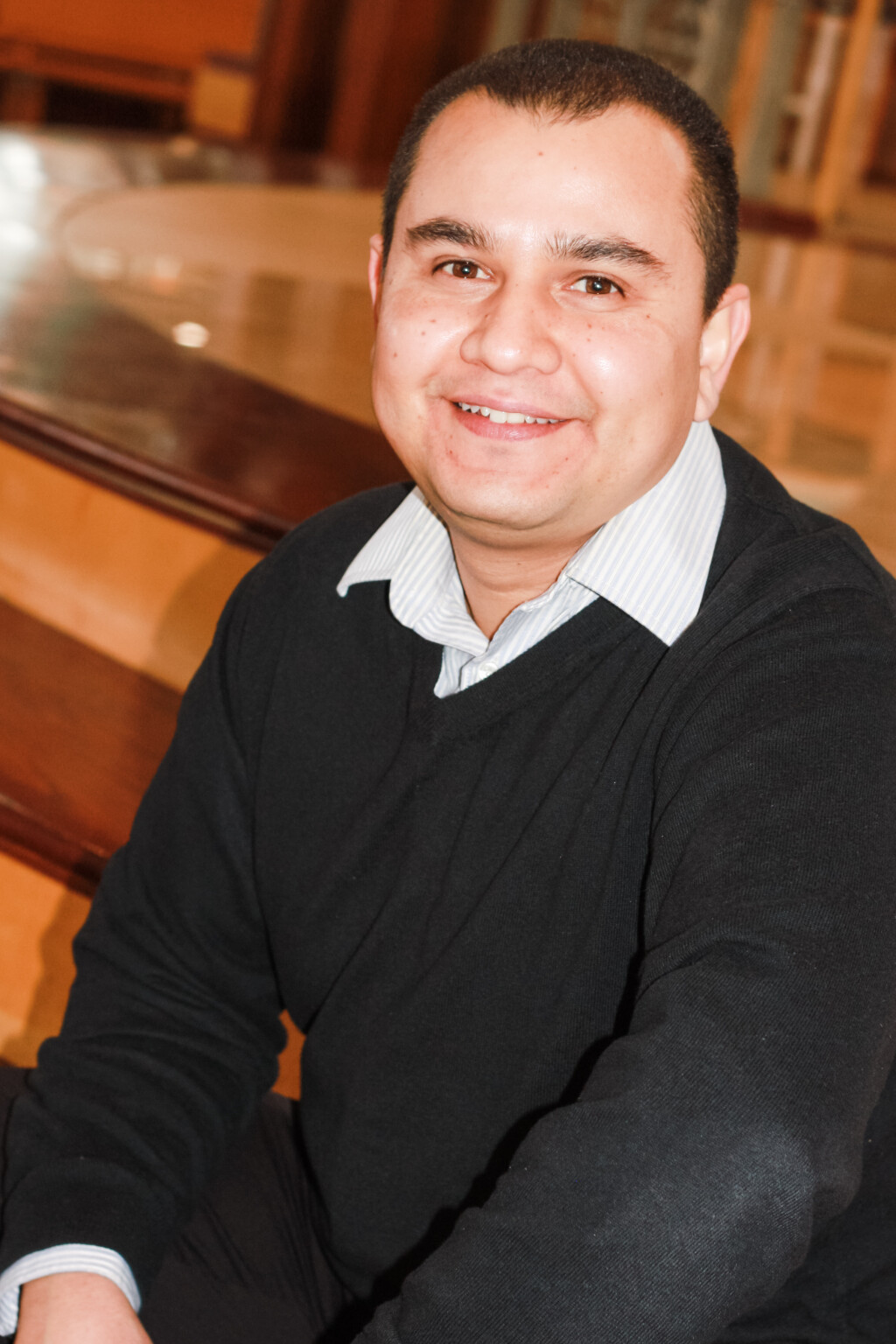 Hector Salcedo
Music Director
Office: 317-852-3195 ex:7002
Home life - I'm happily married to Erika and have three daughters and one son.
Start date at St. Malachy - February 23, 2017
Favorite part about working at St. Malachy - Share with others my passion for the Music
Something you want the parishioners to know about you - Started his musical studies at age eight. In 1998 achieves a BA in Gregorian Chant in the Sacred Music School in Guadalajara, Mexico.
In 2003 he is awarded a scholarship to continue his studies at the Pontifical Institute of Sacred Music in Rome, Italy, wherein 2006 he gets the degree in Composition, in 2008 the BA in Composition, and in 2011 his Master's degree in Composition with Monsignor Valentin Miserachs.
In 2012 he obtained his Master's degree in organ with Professor P. Theo Flury, O.S.B. together with a Postgraduate in Organ improvisation and Contemporary Music.
During his years in Rome, he was named Music Director at the "Oratorio de S. Francesco Saverio al Caravita", and also organist at the parishes of S. Pius V and San Marco al "Campidoglio". He was also assistant organist at St. Peter's Basilica in the Vatican as well as member of the choir "Cappella Giulia" and "Coro del Vicariato" both at St. Peter's.
He has attended several organ retraining courses in Germany, Italy and Spain, with professors Harald Vogel, Arvid Gast, Felix Friedrich, Giancarlo Parodi, Jürgen Essl, Jesse Eschbach, Stephen Ferr, Michel Bouvard, Louis Robbiliard y Bernhard Marx.
In 2008 he was awarded the First Prize at the International Composition Competition "Associazione Musicale Amici Della Musica Castellana Grotte" (Ba) in Italy. His compositions have been performed in Italy, Spain, Albany, South Korea, South America, Mexico, and the USA.
His career led him to play many concerts as an organist and pianist in Mexico, Spain, and Italy and he has served as an organist in Switzerland and France.
He was Music Director and Organist at the Metropolitan Cathedral of Guadalajara, Jalisco (Mexico) from September of 2012 until January of 2017. He was also the prefect of studies at the Academy of Sacred Music in Guadalajara.
On September 28th, 2019 he was awarded the Third Prize in Organ Improvisation Competition at the University Of Michigan.