Want to Win?
Reverse Raffle
The Reverse Raffle will take place on September 30th at 6pm. Be sure to look back on our website closer to the date for more information.
IN Gaming #002515
Grand Raffle
Grand Raffle tickets are available now! Purchase a ticket for $5 or 5 tickets for $20 for your chance to win $5000, $2,500 0r $1,250. Tickets are available for purchase at the church during business hours. You can also find your nearest St. Malachy parishioner to purchase a ticket or wait until Country Fair weekend. Winning tickets will be pulled at 10:15 PM on October 1st.
IN Gaming #002515
Silent Auction
Our Silent Auction takes took place online so everyone could enjoy! Register for this year's event by clicking HERE. Bid on item while at the beer tent, get notifications on the ferris wheel, and set a high bid on that item you just have to have! Register today!
Want to donate to the Silent Auction? Contact Julie Myers.
Country Fair Committee Leads Needed!
Dish Washer Assistant Coordinator
Primary duties on both Friday and Saturday: Gather dirty pans/dishes various tents, bring to the school kitchen dish washing area and return cleaned pans and dishes. Time commitment for this position is to attend the remaining Country Fair Committee meetings in September (3) and meet with current Corn Tent Committee Lead for full details.
Country Fair Volunteer Check-In Coordinator
Coordinate the volunteers each day of the Fair. General duties include answering questions, provided supplies for an activity (if needed), direct the volunteer to the area where they will be working, etc. Time commitment is to to attend Country Fair Committee meetings and be present during both days of the Country Fair.
Tent Sign Installation Set-Up Coordinator
With a volunteers, help gather, position, and put up the various tent signage needed around the Fair. Time commitment for this position is attend Country Fair Committee meetings and gather the information and layout of where signage needs to be posted. Then during the set-up days week of, work with a small group of volunteers to put up the necessary signage.

Thank you to all who attended the 2nd Annual Hog Jog on September 18th! We had over 150 runners and walkers enjoying the carnival atmosphere as they ran around the St. Malachy grounds.
This year's Hog Jog will take place on October 1st at 9am. Wake up and run around the Country Fair in the crisp, fall air! This family friendly event is a wonderful way to celebrate the Country Fair weekend and get in a few steps!
Registration is $25 until September 11th, 2022. Register today!
Presented by:


Adopt-A-Hog
Individuals, families and businesses can help the Country Fair defray some of the fair expenses by Adopting-A-Hog! When an individual, family, or business, adopts a hog, this entitles the hog's "family" to name the hog. The hog's name will be displayed in our Pig Pen at the fair.
Upcoming Events
Thursday, April 13, 2023
6:30 PM - 8:00 PM
Thursday, May 18, 2023
6:30 PM - 8:00 PM
Thursday, June 29, 2023
6:30 PM - 8:00 PM
Thank you to our 2022 Sponsors!
Boss Hog Sponsors


VIP (Very Important Pig) Sponsor

Patron Pig Sponsor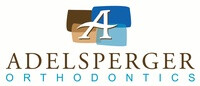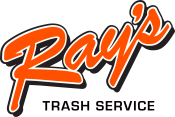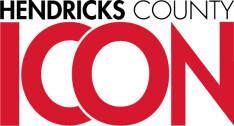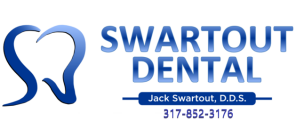 Piglet Sponsors
Keller & Keller