Quest Info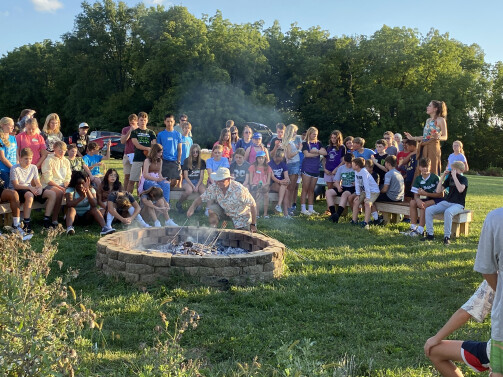 "Speak, for your servant is listening."- 1 Samuel 3:10
Quest Middle School Youth Ministry is a ministry for the young church, grades sixth through eighth, to gather to grow deeper in faith and friendship in a Christ-centered environment. Quest meets once a month (Third Friday of the Month starting August 19, 2022) during the school year for faith, food, and fellowship.
The next Quest is March 17th.
Quest is hitting the big city in celebration of St. Patrick's Day! We will be taking a tour of the Cathedral downtown and having dinner in the Cathedral Center. We will meet at St. Malachy to carpool (sign up genius of cars/seats available sending via email) at 5:30 pm. We will arrive at the Cathedral at 6:00 pm. Tour with dinner to follow in the Cathedral Center. Head back to St. Malachy around 7:15!
Due to the logistics of this event, registration required by March 15th.
Journey Info
"For I know well the plans I have in mind for you...plans for your welfare and not for woe, so as to give you a future of hope." Jeremiah 29:11
Journey High School Youth Ministry is a ministry for the young church to come together to walk beside each other as they seek the truth through faith, friends, food, and fun.
We meet Sundays from 6-8pm in the Holy Family Room. Register for Journey today!