Men's Opportunities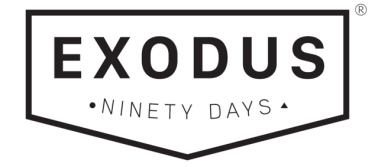 Exodus 90
Exodus 90 is a ninety-day spiritual exercise for men based on three pillars: prayer, asceticism, and fraternity. All three of these pillars are essential aspects of the Christian life. It is for this reason that taking up this spiritual exercise requires taking up all three of these pillars both simultaneously and humbly.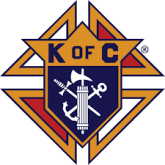 Knights of Columbus
The Knights of Columbus at St Malachy is a group of over 200 Catholic gentlemen actively involved in the parish and community through service which is rooted in our love for Jesus Christ. Our local council is connected to a world-wide fraternal service organization of 1.8 million Catholic gentlemen across the globe. Membership in the Knights of Columbus is open to ALL practicing Catholic men of 18 years or older.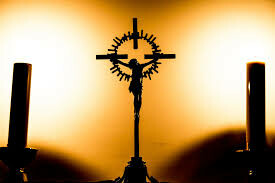 Men's Spirituality
"As iron sharpens iron,




so one person sharpens another

." Proverbs 27:17
The men of our parish gather to prepare for Sunday Mass the second Saturday of every month from 7am-8:15am by reading and discussing the upcoming readings. How does the readings pertain to life; what is revealed in the Word? After discussion, those who are able are invited to attend the 8:15 Mass with the group.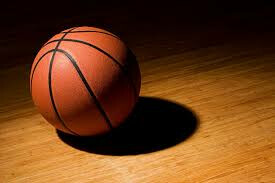 Men's Basketball
Join fellow parishioners, 35 years and older (or younger, we aren't picky), on Sunday nights in the St. Malachy School gym for pickup basketball games. Get clear headed and build relationships!
Men's Retreat
"Who fills your days with good things, so your youth is renewed like the eagle's." Psalm 103:5
The annual men's retreat, usually held in early to mid March, offers an opportunity to rejuvenate and refocus yourself. We are constantly being pulled in many directions, inherently not all bad, but at times our spirituality needs recharged. Typically held at St. Meinrad Archabbey in southern Indiana, you are invited to join fellow men in discussion and fellowship.
As you might expect, St. Meinrad is closed to the public due to the current pandemic. Our annual Men's Weekend scheduled for March 5-7, 2021 has been canceled. Mark you calendars for March 11-13, 2022 when we will once again gather for prayer and reflection with the monks of St. Meinrad.