Men's Fire Night
Fan the Flame Within
Are you a man?
Do you like fire?
Join the new Men's FIRE Ministry for their second meeting on August 5th from 7-9pm at Camp Coyote. Enjoy food, fraternity, and formation. Bring your own chair. BYOB.
Men's Opportunities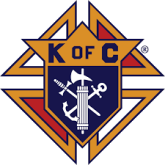 Knights of Columbus
The Knights of Columbus at St Malachy is a group of over 200 Catholic gentlemen actively involved in the parish and community through service which is rooted in our love for Jesus Christ. Our local council is connected to a world-wide fraternal service organization of 1.8 million Catholic gentlemen across the globe. Membership in the Knights of Columbus is open to ALL practicing Catholic men of 18 years or older.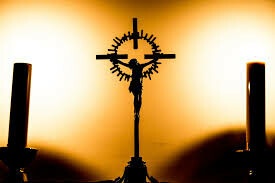 Men's Spirituality
"As iron sharpens iron,




so one person sharpens another

." Proverbs 27:17
The men of our parish gather to prepare for Sunday Mass the second Saturday of every month from 7am-8:15am by reading and discussing the upcoming readings. How does the readings pertain to life; what is revealed in the Word? After discussion, those who are able are invited to attend the 8:15 Mass with the group.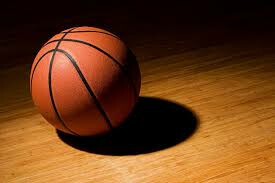 Men's Basketball
Join fellow parishioners, 35 years and older (or younger, we aren't picky), on Sunday nights in the St. Malachy School gym for pickup basketball games. Get clear headed and build relationships!

Exodus 90
Exodus 90 is a ninety-day spiritual exercise for men based on three pillars: prayer, asceticism, and fraternity. All three of these pillars are essential aspects of the Christian life. It is for this reason that taking up this spiritual exercise requires taking up all three of these pillars both simultaneously and humbly.
This year, the men started on January 17, 2022. Didn't register this year? Look back next year to join us for 2023.