Advent Events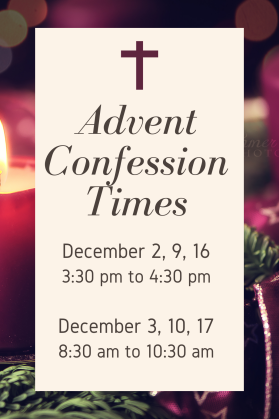 Advent Confession
This year, Fr. Danda and Fr. Clawson will hold extra Confession times. On Saturdays during Advent (December 2, 9, and 16), confession will happen from 3:30 p.m. to 4:30 p.m. and on Sundays (December 3, 10, and 17) from 8:30 a.m. to 10:30 a.m.
La Posada
Follow Mary and Joseph as they journey inn to inn seeking shelter before the birth of their child. The children of St. Malachy put this event on December 10 at 4 p.m.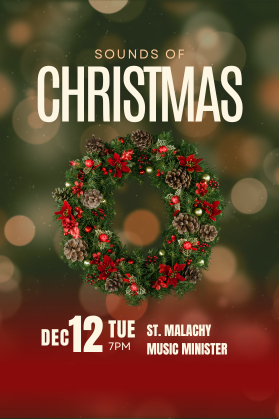 Sounds of Christmas
Enjoy the Christmas Season through the gift of music! The St. Malachy music ministry puts on the Sounds of Christmas on December 12th at 7 p.m.
Immaculate Conception Mass Times
December 7th - Vigil at 4:30 pm
December 8th - 8:15 am and 4:30 pm
Christmas Eve and Christmas Day Masses
December 24th - 4pm, 7pm, 10pm
December 25th - 10AM