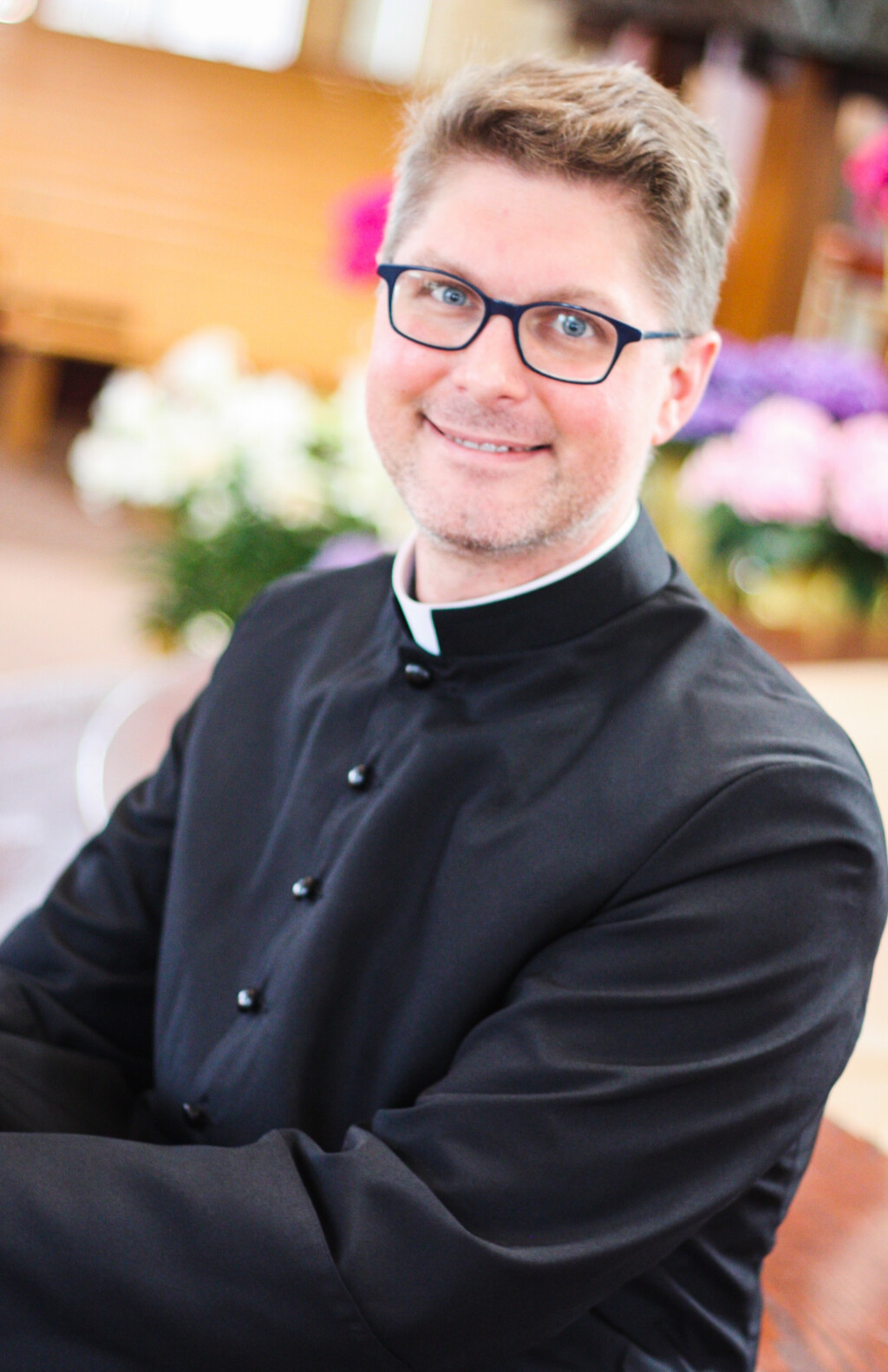 Father Sean Danda
Pastor
Office: 317-852-3195
Home life - Living at St. Malachy Rectory with my two shetland sheepdogs, Bentley and Finley, is my sanctuary from all the problems of the world. I love the quiet open campus here. You may not know this, but I am a native of Brownsburg having attended both St. Malachy School and Cardinal Ritter High School before going to seminary. My parents, Richard and Katherine Danda, still live in the same house I grew up in Brownsburg.
Start date at St. Malachy - I started at St. Malachy when I was baptized here by Fr. John Hall on November 6, 1982, a couple of months after I was born.
Favorite part about working at St. Malachy - I love helping people fall in love in the Eucharistic Jesus and with his Catholic Church. I love seeing people come on fire for Him and helping them to realize his love in their lives.
Something you want the parishioners to know about you - I am here for you so that you can grow closer to Jesus.