Registration
$250.00 PER FAMILY in Kindergarten – Eighth Grade
$100.00 PER FAMILY in Clovers, Preschool, or STEM
This non-refundable fee declares your intent for the coming
school year and enables the school administration both
accurate information and necessary capital for classroom
and curriculum decisions in the spring and early summer.
Tuition & Fees
It is our goal to keep education as affordable as possible while setting tuition at a level that allows for continued excellence in programs and facilities. These tuition levels represent our commitment to supporting a quality, Catholic education.
Parishioner
$5,840 per child for 1st – 8th and Full Day Kindergarten.
Multi-child discounts available.
St. Malachy Parishioner Rate Requirement: Registered Parishioner at least
six months prior to registration date; or attending a Catholic Church that
does not have a Catholic School and providing a Letter of Good Standing;
or moving into the community and providing a Letter of Good Standing
from your prior Catholic Church.
Non-parishioner
$6,530 per child for grades 1st – 8th and Full Day Kindergarten.
Multi-child discounts available.
technology Fee
$150 per STUDENT. This fee helps reduce the continuing technology costs
the school absorbs for the betterment of our students.
Preschool, STEM, and Clovers
MWF Half Days
MWF Full Days
TR Half Days
TR Full Days
5 Day Full Days
Service Hours
Each St. Malachy Catholic School family is required to complete 20 hours of service to our school/church in the 2021-2022 school year. There is a $200 service deposit fee which will be included in the first payment of each school year. This can be refunded or reapplied once Family Service Hours are completed.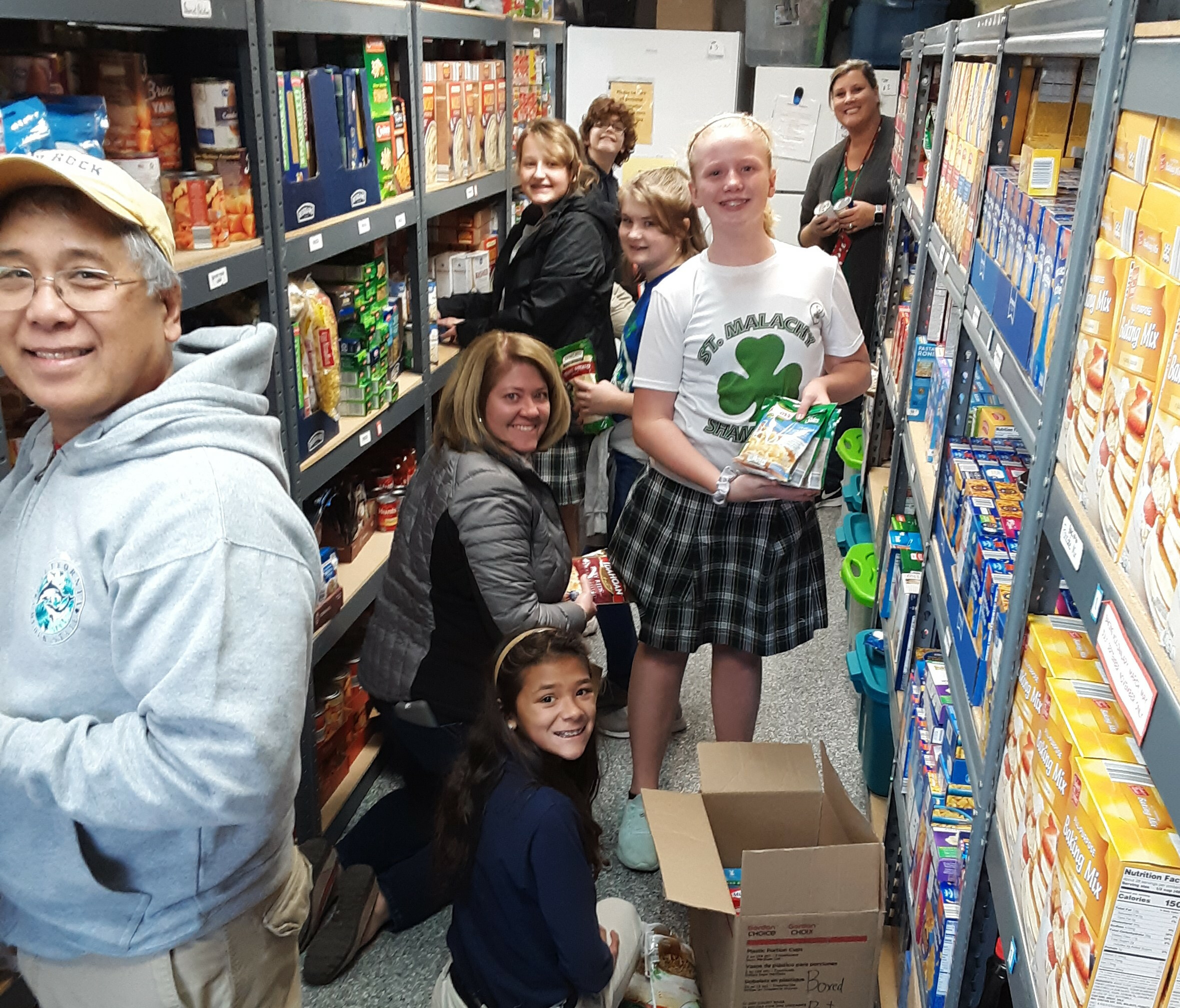 Financial Assistance
St. Malachy School is passionate about our Catholic faith and education. We are pleased to offer a needs-based financial assistance program that uses different funding sources to help our families. For more information regarding Financial Assistance, including specific application instructions and submission dates, contact John Kiefer, the parish business manager.
This scholarship program is administered by the State of Indiana and we are able to apply on your behalf.
This link details the household income vs. household size for review. If you believe you qualify,
please reach out to John Kiefer, our parish business manager.
Applications are available in late January to early February for the next school year.
The calculation focuses on the household per capita income in Hendricks County.
St. Malachy Parishioners and stakeholders have the opportunity to make contributions to the Choice Charitable Trust,
designated for St. Malachy Catholic School. These funds can be used to provide scholarships to families
in need of assistance. Again, they are based upon household income and household size.