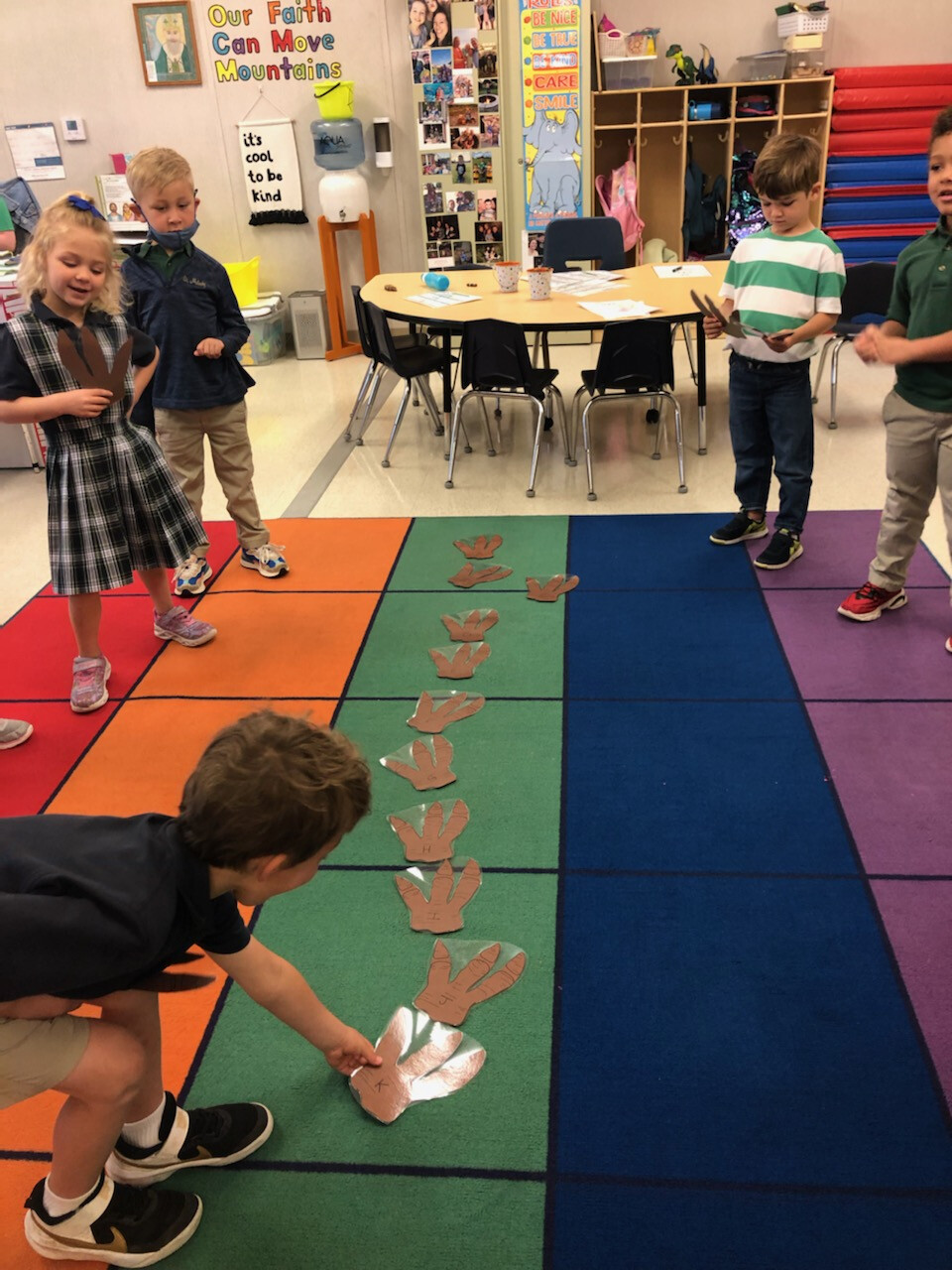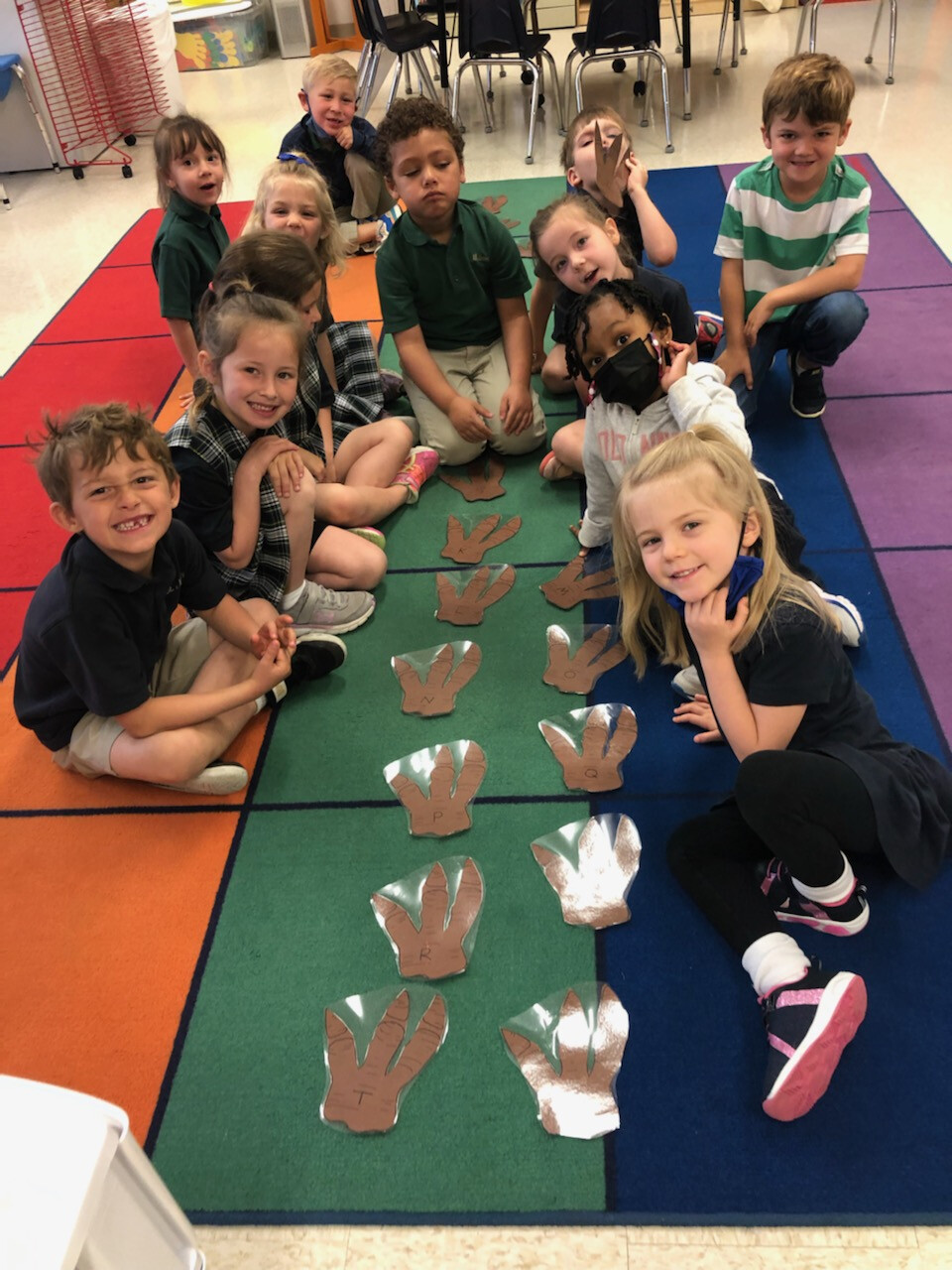 Our Faith Can Move Mountains
Quick Reminders
FIELD DAY - Friday, May 20

- Preschool wears RED for Field Day.

Rubber soled gym shoes that you don't mind getting wet or Crocs with straps. No flip flops or sandals.

Casual bottoms

Bring a water bottle & towel. There will be water games.

Apply sunscreen in advance.

School lunch is a hamburger on a bun. We will eat outside.

END YEAR PARTY - Monday, May 23, from 9 am to 11 am is our Preschool/STEM End of Year Party and Petting Zoo, Rain date, Tuesday, May 24th. We will use the St. Malachy School Playground and the west lawn of our school. All St. Malachy Catholic Preschool students and parents are invited to our end of year party! Only preschool students and parents may attend –

not siblings

. If Monday is not a regular attendance day for your child, you will be responsible for your child on this day.

Please

send in a sack lunch

and drink for your child the day of the party. If your child has any other allergy related to animals, there will be other activities for them to participate in. If you wish, please bring a blanket or lawn chairs for seating.

To offset the cost of this fun event, we are asking that each child who plans on attending will donate $6.00 - $10.00. Please send the money in an envelope to school with your child by Wednesday, May 18, marked "End of Year Party."

CLASS DOJO - Please know that most of the behavior that is reported is very age appropriate, and we will work with each student to correct the behavior. If at any time we have a serious behavior issue that requires immediate attention or are needing extra parent support for a specific behavior, we will notify you via email or phone call.
Dates
Tuesday, May 17: Cans in Hands

Friday, May 20: Field Day, 1 PM dismissal

Monday, May 23: Preschool end of the year party (rain date May 24)

Thursday, May 26: Fly up Day (visit Kindergarten and learn more about next year)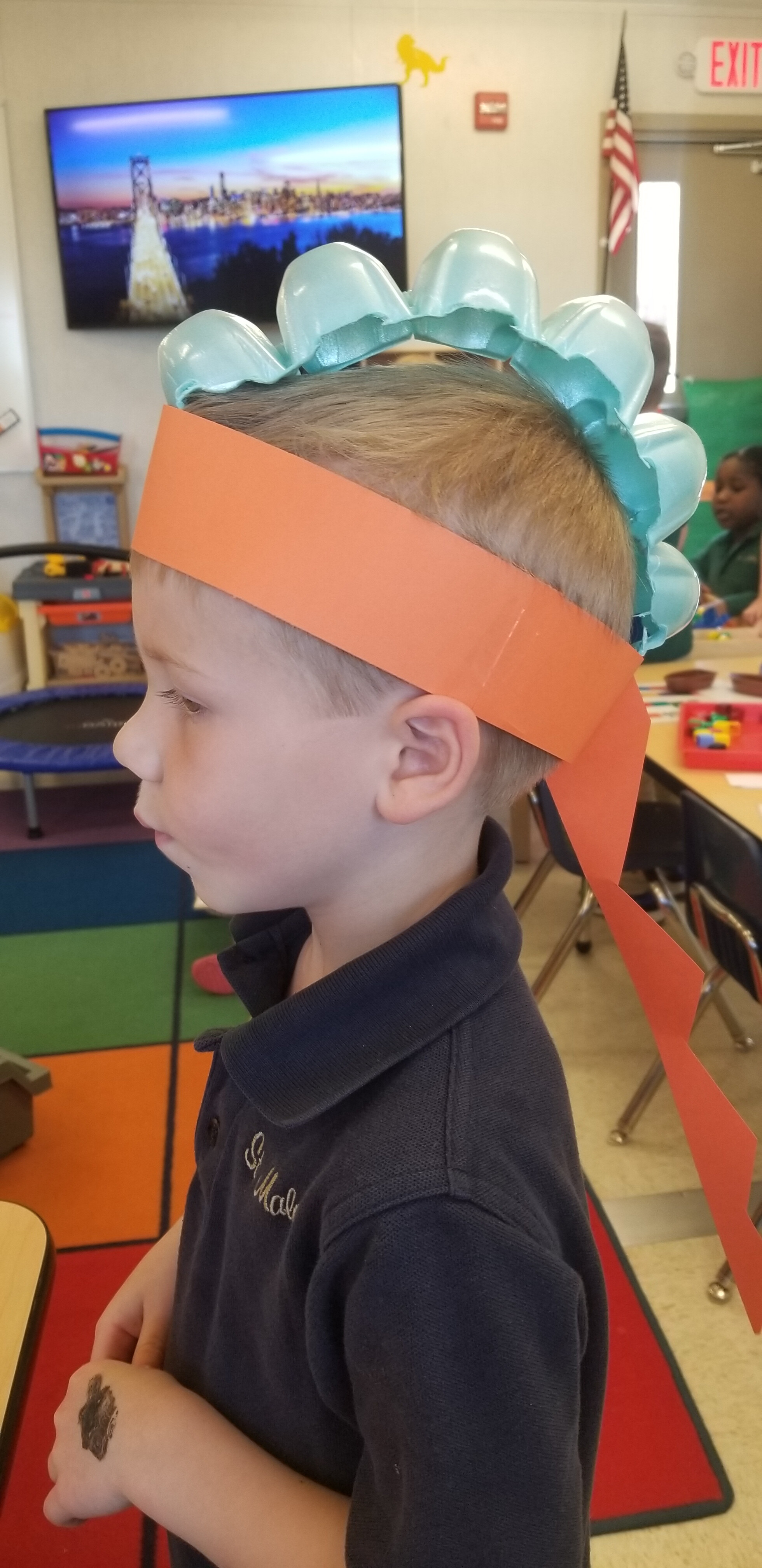 Pre-K Happenings
| | |
| --- | --- |
| Unit Theme: Ready for Kindergarten | Our focus question is, how have we grown and changed this school year? We will also be discussing good health habits. |
| Religion | Remembering God: The children will learn that we are all God's children and we know we can be happy with God forever. During the summer we remember how much God our Father loves us. |
| Alphabet | Review of upper and lower case letters and sounds, sound matching games. |
| Social-Emotional Development | We will be talking about new experiences, going to new places and visiting the dentist. |
| Book Time | Dr. Seuss's ABC, I Know a Lot of Things, Will You Go with Me? Tell Me a Story, Tell Me About It. |
| Math | Review patterns, counting and numerals. |
| Science/Social Studies | We will be learning about how things move. |
| Art | It's a secret! |
| Music and Movement | Take Me Out to the Ballgame, Alphabet Song, Gogo, Mi cuerpo, Teddy Bear, Push and Pull. |
| Writing and Drawing | Name writing practice and letter writing practice. |
| Sign Language | Review of all signs. |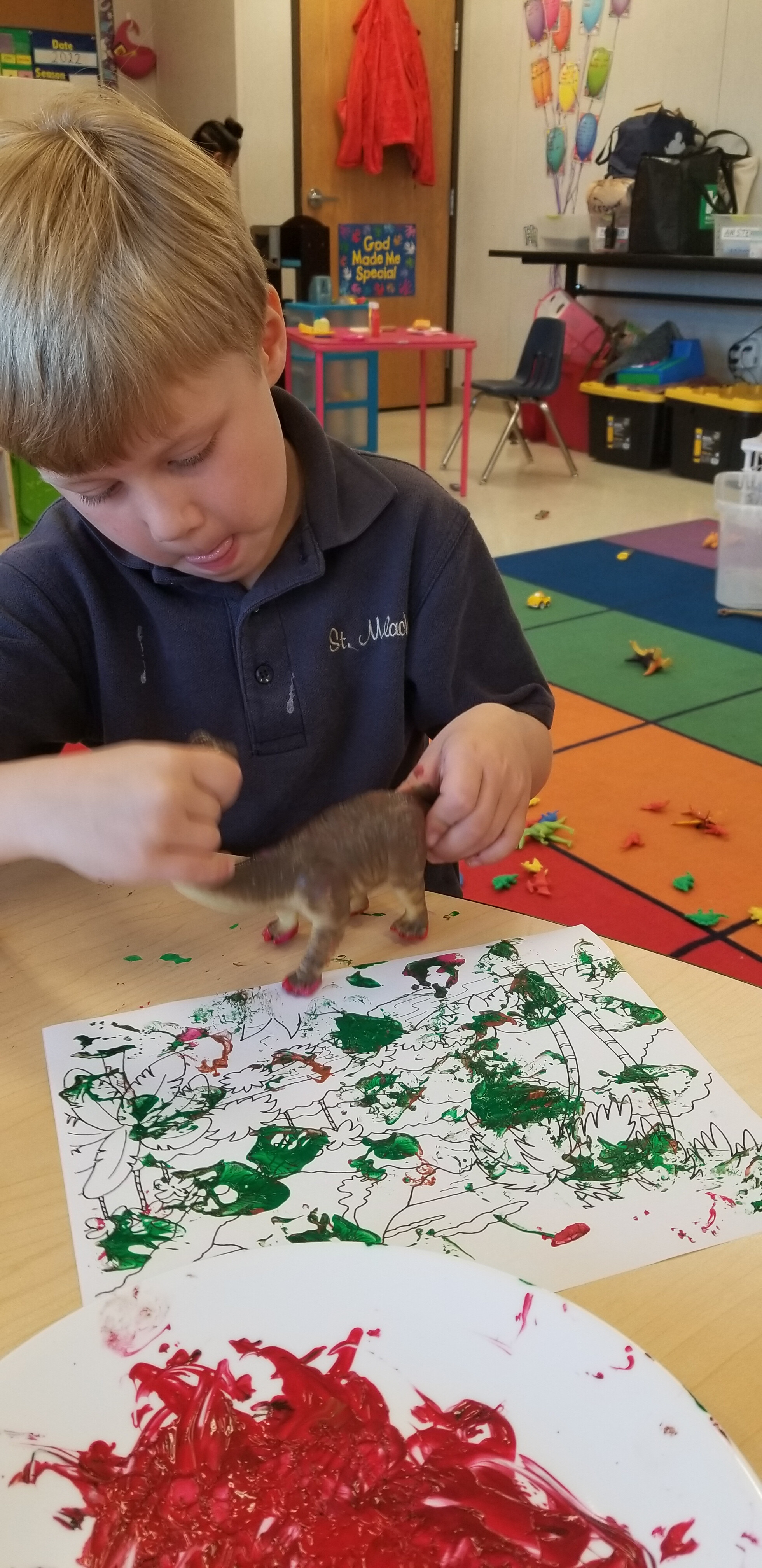 Pre-K STEM Happenings
This week we will continue our dinosaur activities, but we will also be doing a "Best Of Preschool STEM Week". The students will get to pick their favorite activities from our cabinets. We will sing our favorite songs and dance to our favorite videos.
Some dinosaur activities that you might see include: dinosaur emergent readers, dinosaur measuring, and dino number bingo.
We want to thank you for sharing your wonderful children with us this year! We have had so much fun while learning and growing. We wish you a wonderful summer break!