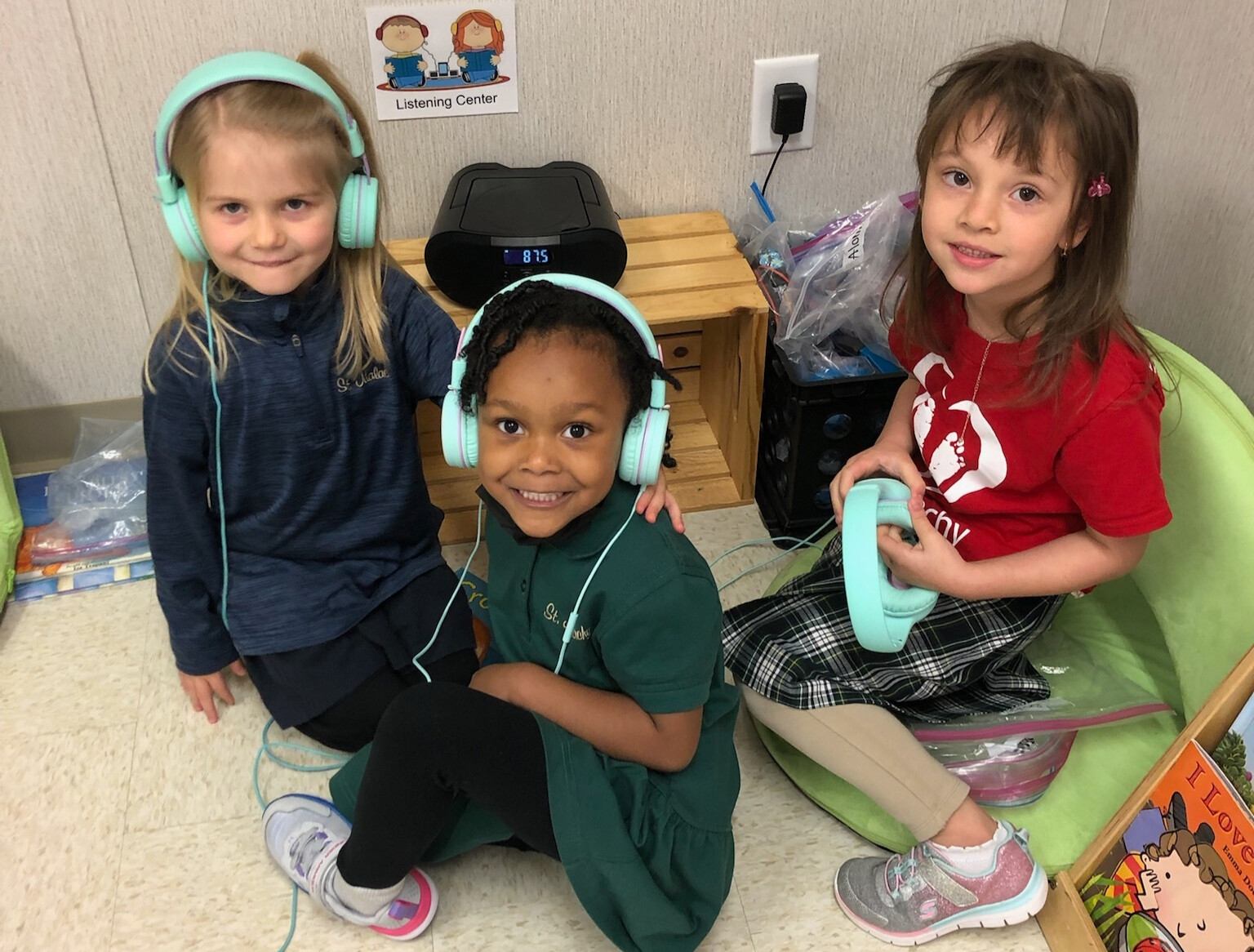 Our Faith Can Move Mountains
Quick Reminders
CLASS CASUAL DAY - Full casual day for all preschool/STEM students on Tuesday, April 19th.

Special thanks to George Hammond & family for the class casual day, which they won as a part of the ShamRockIt Fundraiser.

PARTY - Thank you to all the parents who donated items to our Easter Party. Another thank you to our room mom, Mrs Van Gheem, and all the other parents who came to help run the party. It was a lot of fun!

TOYS - Please keep toys and stuffed animals at home. We don't want any home toys to get lost at school.

ClassDojo - Please know that most of the behavior that is reported is very age appropriate, and we will work with each student to correct the behavior. If at any time we have a serious behavior issue that requires immediate attention or are needing extra parent support for a specific behavior, we will notify you via email or phone call.

Clorox wipes - even though we are nearing the end of the year, our preschool is in need of more. The wipes may be sent in your child's backpack or dropped off at the front office.
Dates
Tuesday, April 19 - Class casual day

Week of April 25 - 29 - Book Fair in the library

Tuesday, April 26: Cans in Hands

Wednesday, May 11: May Crowning

Tuesday, May 17: Cans in Hands

Friday, May 20: Field Day, 1 PM dismissal

Monday, May 23: Preschool end of the year party (rain date May 24)

Thursday, May 26: Fly up Day (visit Kindergarten and learn more about next year)

Thursday, May 26: Last Day of school, 1 PM dismissal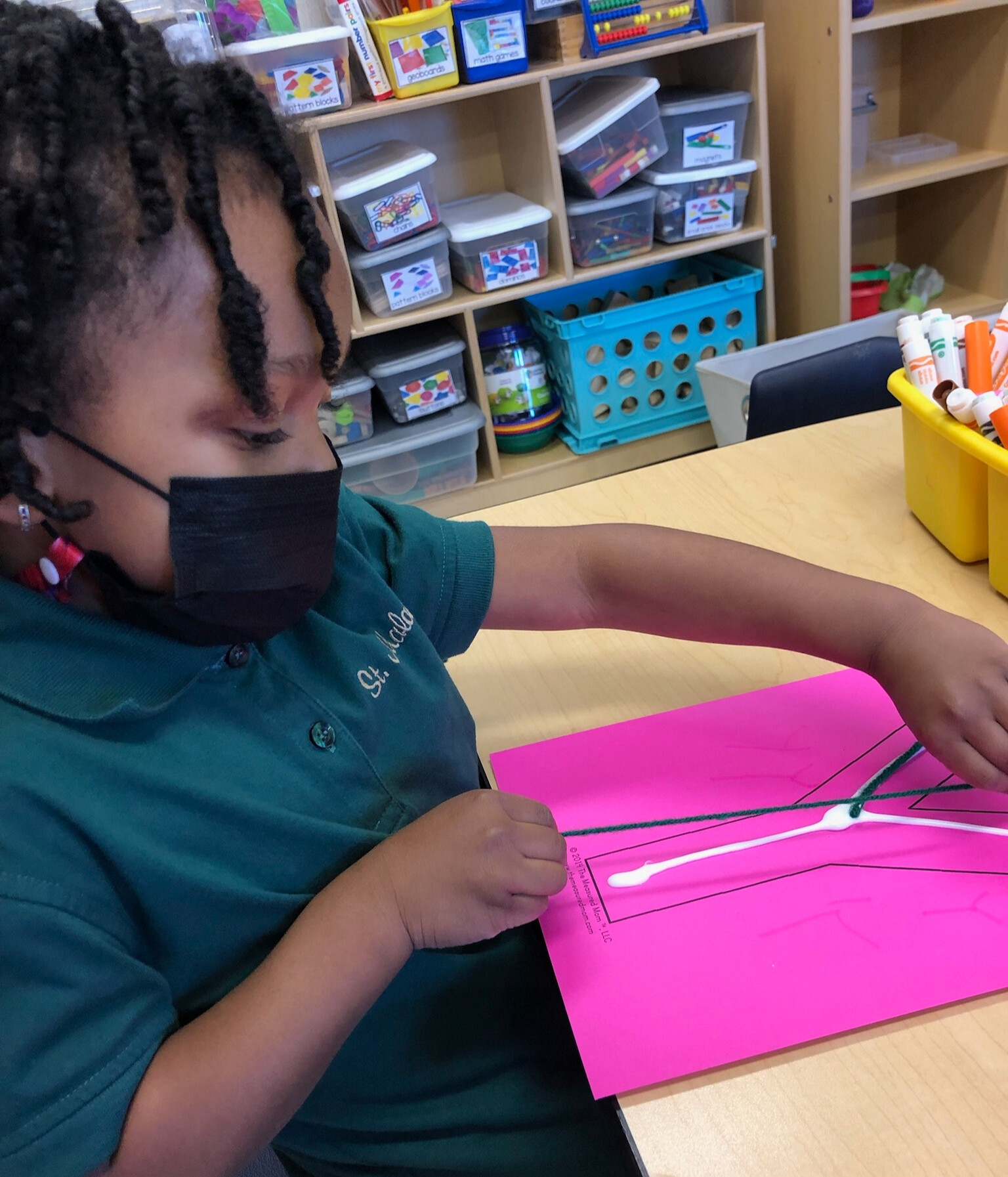 Pre-K Happenings
| | |
| --- | --- |
| Unit Theme | Nature: Our focus questions this week: How do we take care of the earth? What wonders of nature do we enjoy? Friday is Earth Day and we will be planting flowers. |
| Religion | Growing and Changing: Growing and changing is part of God's plan for us. The children will learn that all living things grow and change. Our prayer: Dear God, help us to grow in your love. Amen. |
| Alphabet | Letter Zz identification and sound. We will read a poem, "Jumping Beans" to practice blending syllables and onset-rime. |
| Social-Emotional Development | Our story is Look How You're Growing, My Inside Self. We will talk about the differences between outside appearance and how people are "on the inside." |
| Book Time | The Very Quiet Cricket, Let's Paint a Rainbow, Toot & Puddle in How Does Your Garden Grow? Around the Table that Grandad Built, Calm with the Very Hungry Caterpillar, Listen with Your Heart, I Have Feelings, Too, We Like Bugs! What Do You See? |
| Math | Review of numerals. |
| Science/Social Studies | We will be talking about taking care of our earth and what "don't pollute" means. |
| Art | Letter Zz Zebras |
| Music and Movement | I Grow Every Day, Signs of Spring, Alphabet Song, Morning Movement. |
| Writing and Drawing | Name writing practice |
| Sign Language | Please and talk. |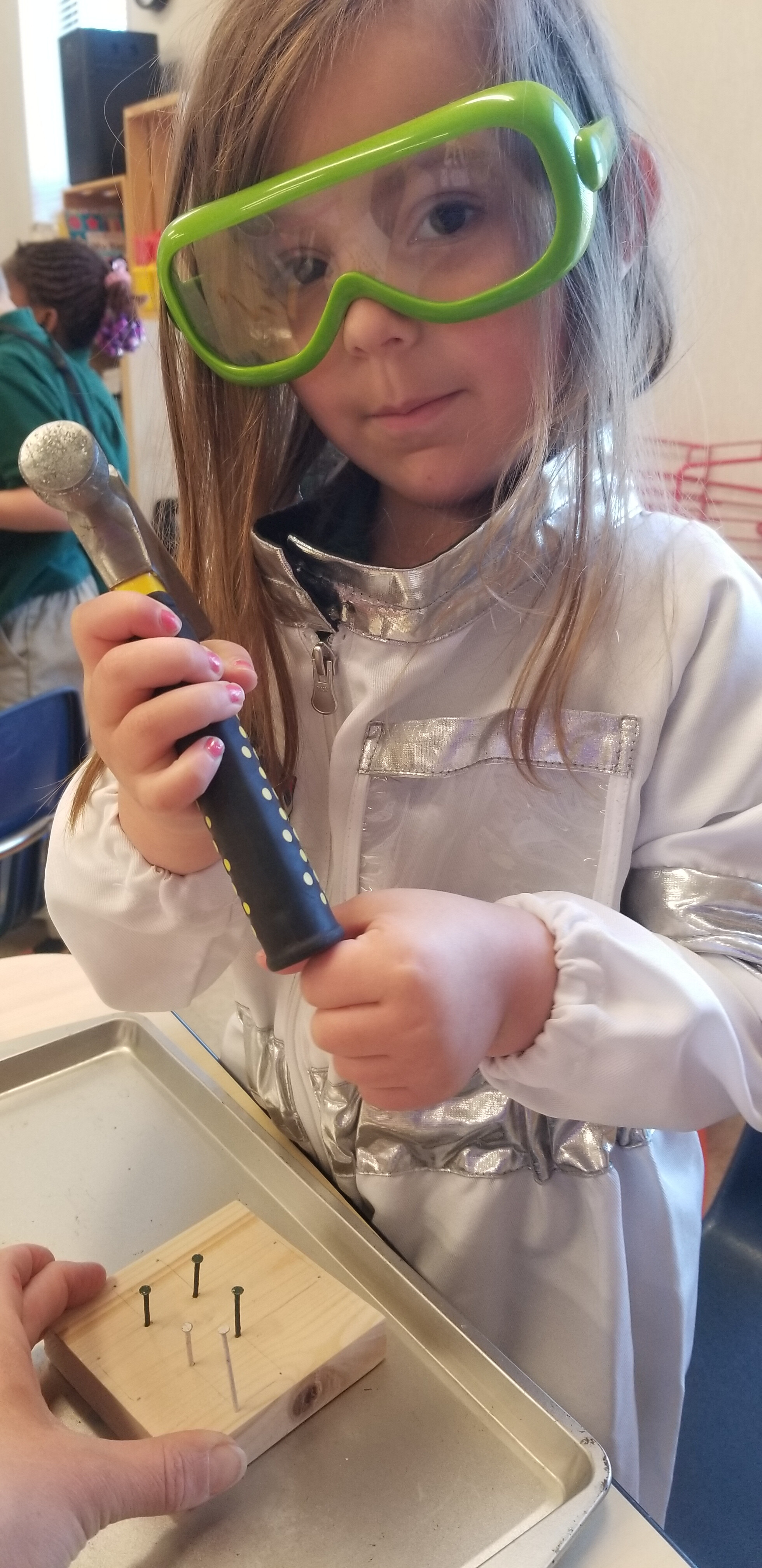 Pre-K STEM Happenings
Our theme for the month of April is Easter and space. We have spent time discussing the Earth, sun, moon and solar system. This week we will focus on the stars and constellations. We will make our own constellations and do constellation lacing cards. On Friday, we will discuss Earth Day and make a birdfeeder. For technology, our students continue to work on our Nail String Art project. It is a great way to showcase our developing hammer/nail skills. Also we will use the SkyView App to view constellations in the sky.
For math, we are continuing with number identifying, counting, writing numbers, graphing, more than/less than concept and patterns. We will continue working on the concept of addition, subtraction, skip counting, and greater than/less than. We will continue to discuss the concept of money and coins.
We are singing "I've Got the Joy, Joy, Joy" for the next 2 weeks. https://www.youtube.com/watch?v=LylgwOEI7AY