It has been almost 13 years since St. Malachy had a son-of-the-parish ordained a priest (Father Sean Danda, June 27th, 2009). Well, this past weekend, on June 4th, 2022, our very own Matthew Perronie became Father Matthew Perronie!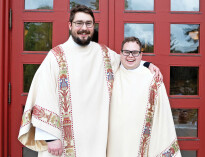 Father Matthew, along with Father Clawson, was ordained into the priesthood during a beautiful Mass at SS Peter and Paul church in downtown Indianapolis. To read about the ordination, please visit The Criterion. The following day, June 5th, 2022, Father Perronie celebrated his First Mass of Thanksgiving. Hundreds of parishioners, family, and friends gathered together to celebrate his first Mass. It was amazing to watch all of those priests processes in and be there to for support. Afterwards, all were invited to a reception in the St. Malachy School gym to celebrate and receive a blessing from Father Matthew.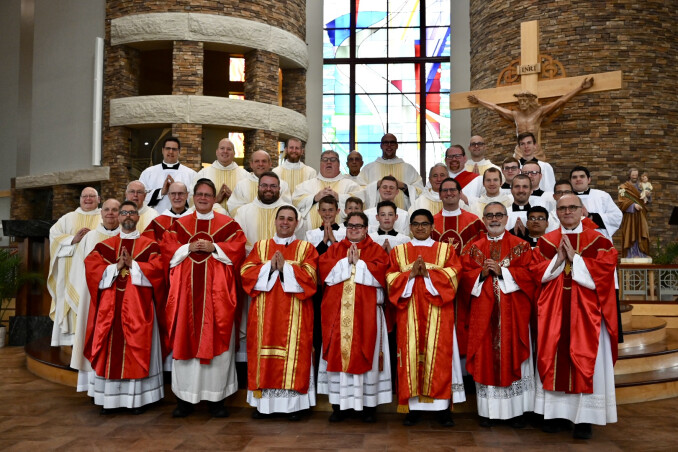 In July 2022, he will start his new position at St. Monica in Indianapolis.
Congratulations, Father Matthew Perronie!
To learn more about Father Perronie's journey to the priesthood, visit The Criterion.